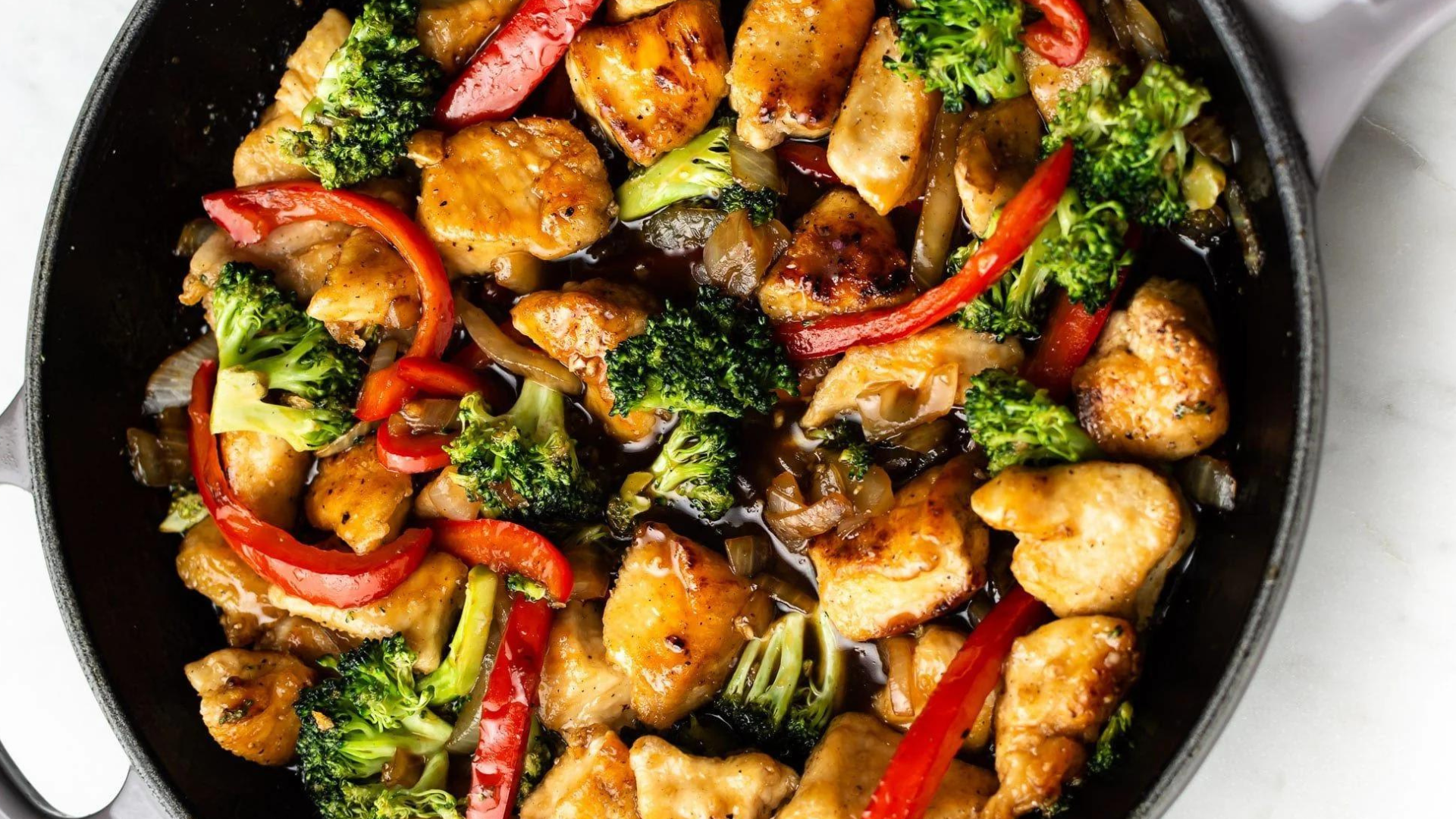 Is this lock-down making you reminisce the good old days when dining out was a thing? Let me assure you, you're not the only one. In case you're a little bored and your fridge isn't offering much excitement, we're here with a recipe for restaurant style Teriyaki Chicken Stir-Fry you can throw together in 20 minutes!! 
This recipe also serves as the perfect week-day meal prep solution filled with juicy vegetables and pieces of chicken smothered in the BEST Teriyaki Sauce on the market! Don't believe us? Try the recipe out for yourself!

You will need:

550g skinless, boneless chicken thigh, diced

1/4 cup Grumpy Gary's Teriyaki Sauce (or more, up to you!)

1 1/2 onions, largely chopped

150g Broccoli florets

100g Green beans

130g carrots, chopped

1/2 red capsicum, sliced

1 tsp minced garlic

1 tsp minced ginger

2 tbsp sesame oil (or vegetable oil)

2 tbsp sesame oil (or vegetable oil) for vegetables

2 pinches salt
Makes: 3 large servings

Method


Marinade Chicken: In a bowl, combine the chicken, and Grumpy Gary's Teriyaki Sauce. Slather the chicken well, and let rest in the fridge for 30 minutes.


Cook Chicken: After 30 minutes, take out the chicken from the fridge. Heat a pan on high with 2 tbsp sesame oil, minced garlic, and ginger till it begins to brown.


Add the marinaded chicken to the pan and cook on high heat for about 5 minutes, or until cooked, and transfer to a bowl.


Cook Vegetables: Using the same pan, add another 2tbsp of sesame/vegetable oil. Add the carrots, broccoli and green beans and cook to your liking (tender-crisp takes about 5 minutes).


At this point, add in onion, red capsicum and salt and stir over high heat for another 2 minutes. 


Add the cooked chicken back in the pan and stir one last time. 


Garnish with sesame seeds, spring onion, and a drizzle of Grumpy Gary's Teriyaki Sauce on a bed of jasmine rice. Enjoy!!
Try our Teriyaki risk-free! Don't like it? We do a 100% money back guarantee!