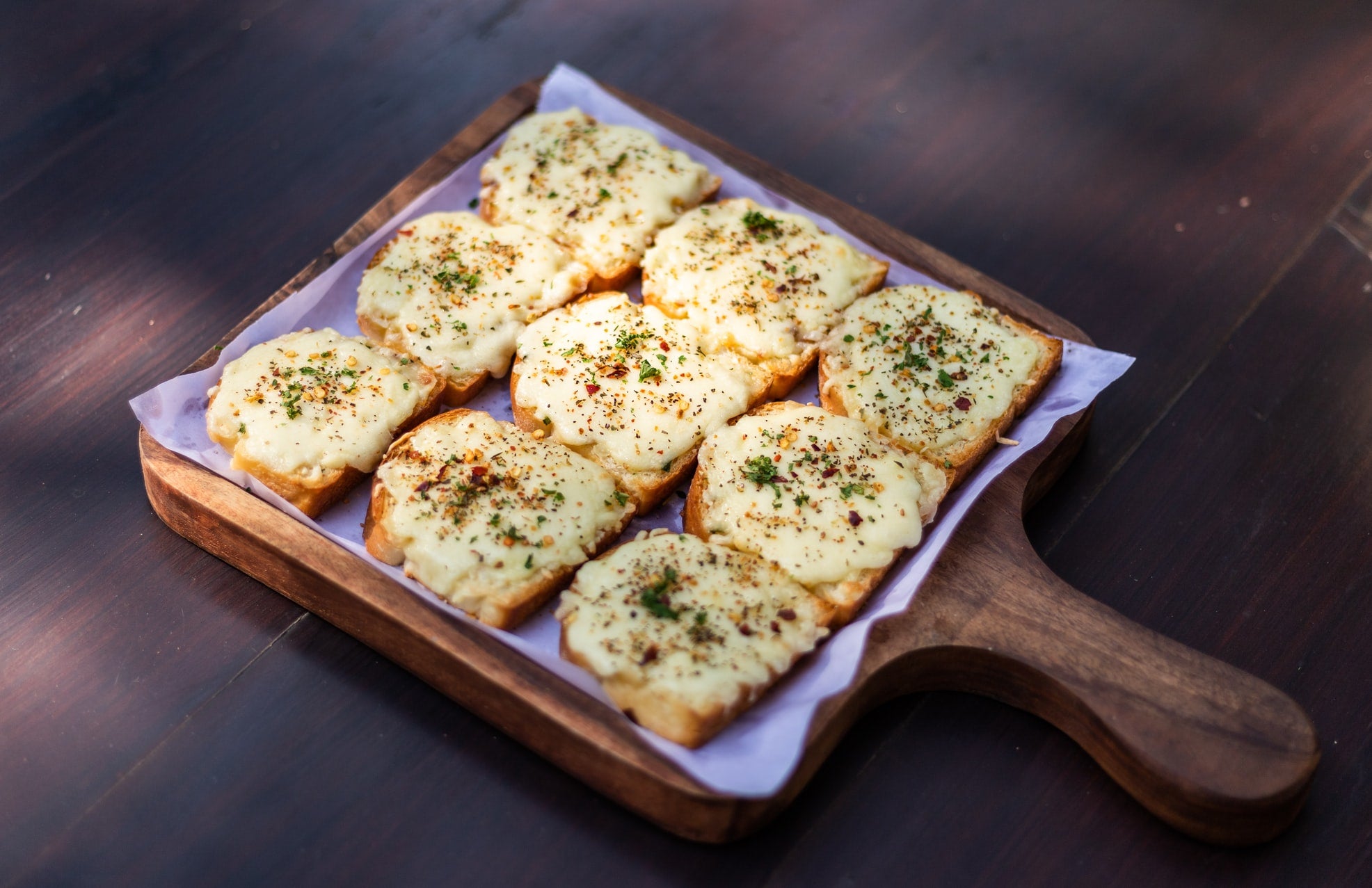 We're all about snacks at Grumpy Gary's. There are times when we're craving some cheesy goodness at our headquarters, and when you're running low on ingredients and got some old bread sitting around in the fridge, this recipe makes for an absolute TREAT!
This recipe is absolutely perfect for using that left over bread! And with 3 - 4 simple ingredients, this is about to become your new go to snack recipe. Not only is it extremely easy to prep, it'll have you going back over and over again. We're drooling just at the thought of it!
Cheesy Gar-Lick Bread

You will need:

8 slices of bread (atleast 2 days old)

8 tsps Grumpy Gary's Gar-lick dip

Mozarella cheese - as much as you want!

Chopped parsley (optional)
Makes: 4 servings

Method


Preheat oven to 160 degrees Celsius.

Spread 1 tsp each of Gar-lick dip on all the 8 slices of bread

Bake in the oven for 10-15 mins, till bread is crunchy and remove from oven

Add as much or as less mozarella as you wish on each of the slices

Push up the oven temp to 200 degrees Celsius, and place the bread back in the oven for 15-20 mins, till cheese is fully melted. 

Remove and sprinkle with parsley (optional) and of, course, enjoy!
Try our Gar-Lick Dip risk-free! Don't like it? We do a 100% money back guarantee!