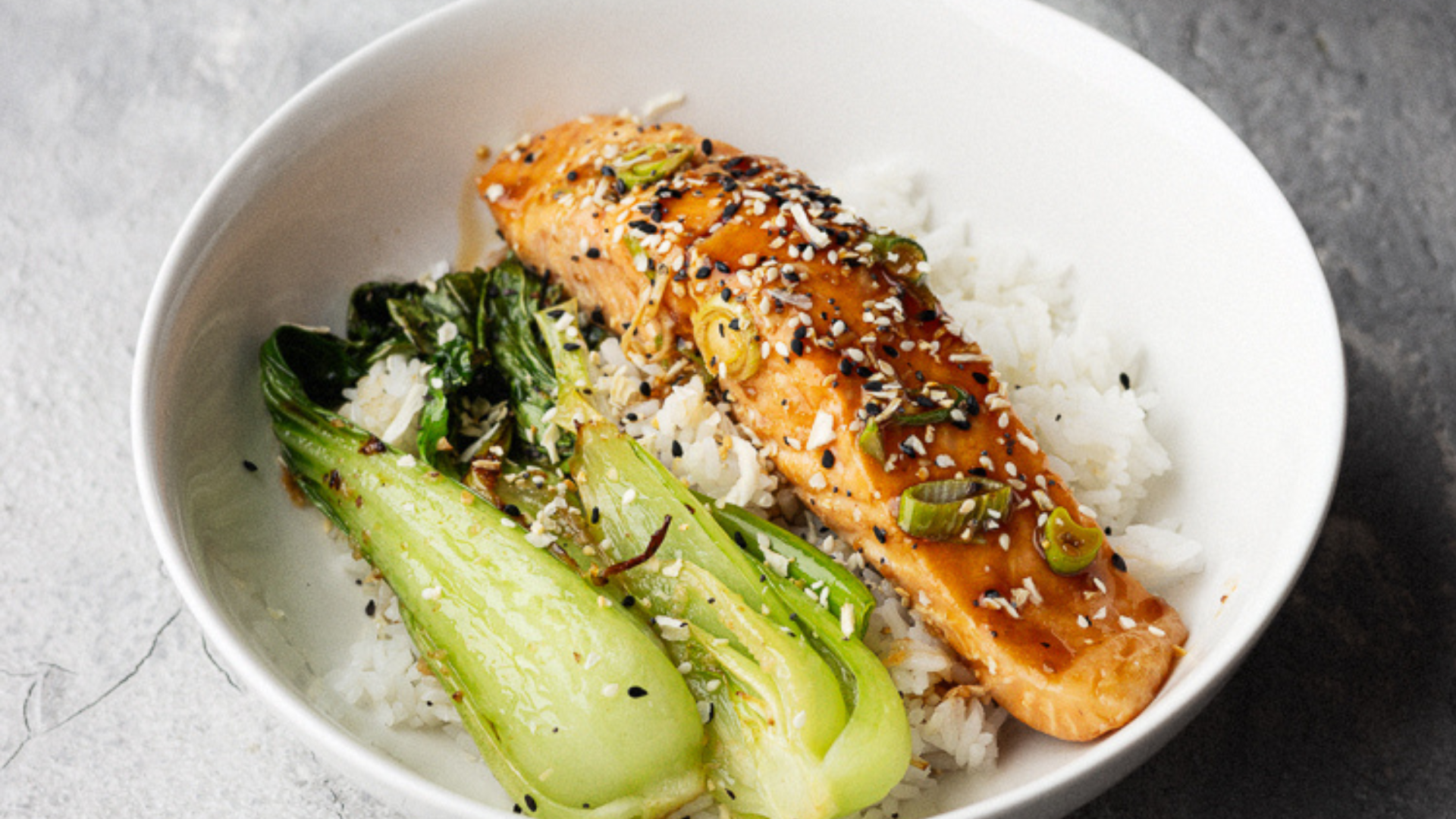 Teriyaki sauce and salmon? Dude, it's like a match made in food heaven! Imagine this: succulent salmon, cooked to perfection, and then slathered in this killer teriyaki sauce. It's like a flavor party in your mouth!
The sauce, it's like salty-sweet magic, you know? It clings to the salmon like a best friend, making it all glossy and caramelized. And when you take that first bite, oh boy! It's a flavor explosion! You get this awesome umami punch from the soy sauce, a sweet kick from mirin, and just a hint of zing from ginger and garlic. It's like a flavor rollercoaster you never want to get off!

You will need:

¼ cup Grumpy Gary's Teriyaki Sauce

2 Spring onions - Sliced

1 tbsp garlic – crushed.

2 Bok choy 

Black and white sesame seeds 

Rice to serve

Method
Preheat the oven to 200'c 

In an oven proof dish add the salmon fillets and Teriyaki sauce, coat the fish well and then top with sliced spring onion.

Bake for 15-20 minutes or until cooked to your liking. 

Meanwhile heat so oil in a pan, add the garlic and bok choy and cook for 2-3 minutes. 

Serve on a bed of rice and add some extra sauce if you're feeling saucy. 
Try our Teriyaki Sauce risk-free! Don't like it? We do a 100% money back guarantee!